SEO tricks for local businesses, let's see those for the site.
In previous articles we have examined the pros and cons of having a Google My Business account in order to give the best visibility to your business on the web.
In this article, we will examine what tricks local seo must not be missing on your site so that local businesses can effectively communicate their presence in this area of ​​relevance.
For convenience we will use Modena as a base for our observations …
Company name and site domain.
If you are objecting that your business name does not include a reference to the location and that it is already late, we agree that it is not possible to intervene easily in retrospect, but on the domain of the site yes, especially if you do not yet have an online site!
(Actually, even with a site already online, a little more complex, but you can allow a professional do it for you !)
We specify from now that the latest SEO directives do not give much weight to this advice for the results shown in SERP, let's say that observing it doesn't hurt!
So if you call yourself Hotel Milano, and you are in Modena, however, a domain like: www.hotelmilanoaMODENA.it definitely a help to clarify how things are, seems obvious to me.
Site texts.
Where possible, without forcing your hand, to quote Modena, it will seem obvious, but take a stroll around the web, then update ourself … Incredible how much this advice is disregarded in the facts; a lot of often self-celebrating text, and few, when no reference to the location!
Images
As for the images, we can act on 2 sides. The first insert photos of the city where you find yourself, and in the ALT and TITLE tags mention the city, perhaps by inserting images of the monuments.
I.E: Image of the Academy of Modena, with an ALT that could be like this: "Hotel Milano is located 200 meters from the Academy of MODENA, the former Palazzo dei Duchi Estensi".
Then inserting the GPS coordinates of the local images we publish.
For example, on the page relating to hosted VIP guests, enter the GPS coordinates relating to the location of the Hotel.
Where do you enter this data? In the EXIF file of the image, which edited with special programs, it will show you the field relating to the geographical coordinates, along with many other interesting fields.
Page "Where we are" or even better "How to reach us".
And where if not in a page "Where we are" or "How to reach us" you can indulge yourself with geolocation? First, except in very rare cases, this page can draw on several ideas. I.E.: how to get there from North, South, East and West, and there are 4 chances!
To add for those arriving by plane, ship, train, etc., 3 more!
Think of those who arrive by car on the highway : "… take the MODENA nord exit …", those who arrive by train : "… get off at MODENA Centrale …" and so on!
If you also put photos of the Station, you will add the ALT and TITLE advantage of the photos to the text (as seen above), without forgetting the map with the GPS coordinates of your exact location.
Address.
Do not try to object that "the address is that!", because there is a lot to do here too! Attention, for certain realities, perhaps specify the neighborhood, see case of a country village like New York City, USA 😊, specify: Bronx, Manhattan …
Indicate the numbers of landline contacts, even the old fax! National prefix 0039 and local prefix 059 are strong and irrefutable geolocation signals!
Cite registration to the Modena Chamber of Commerce.
Quote Modena Federalberghi registration.
And more tricks local SEO !
Schema.org:
is a powerful code-side tool, where you can enter the data analyzed so far in a format "easily understood by search engines". Below an example (which you can copy and adapt to your needs):
Presence in local directories : Modena Chamber of Commerce, Local Tourist Board … and national ones: Yellow Pages, TripAdvisor or sector directories: GuidaEstetica.it, Dottori.it and http://www.hotelindex.com/
Cite acknowledgments / prizes issued / won by the Municipality of MODENA.
If there is a restaurant in the hotel, recall in the ingredients of a typical dish those that have an intrinsic value for geolocation purposes!
I.E.: Risotto with Balsamic Vinegar of MODENA DOP! and don't stop at the only call "… with Balsamic Vinegar" !!!
If there is any local reference in your logo, explain why the hotel logo has that saying / motto or image (especially if stylized).
Often these elements are in Latin, or local dialect, so: translate and explain!
Finally, if you were wondering: how many Modena cabbage will there ever be in the world !? The photo I think says a lot …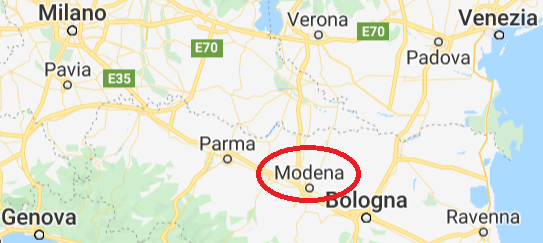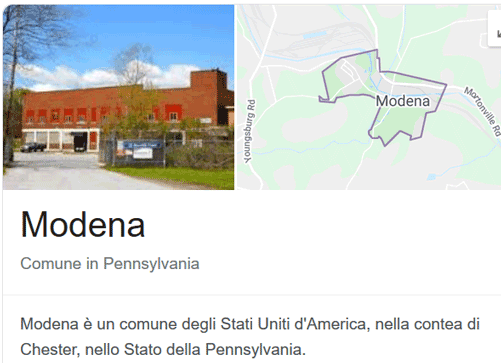 Last but not least, do not remain inert waiting for the storm to pass, do not leave this advantage to your competitors!
Contact us, for a fruitful (free) chat, we have a lot of other ideas for action.